Read this Rosland Captial review to learn more about precious metals like gold, silver, platinum, and palladium coins and bars, and the precious metals IRAs offered by the company. Besides the USA, the company serves investors in Hong Kong, Germany, and the UK.
---
Rosland Capital Background
Rosland Capital is a Los Angeles, California-based firm helping consumers invest in precious metals. It's a privately held business founded by Marin Aleksov in 2008.
Rosland Capital offers customers the option to buy gold, silver, platinum, palladium coins and bars. Furthermore, they also help customers set up or transfer gold and silver IRAs.
Customers in the United States are served by their headquarters in Los Angeles. Customers in other countries are served by associated offices in London, Hong Kong, Germany, and Stockholm.
Rosland Capital is a reputable firm with positive consumer reviews and an A+ rating from Better Business Bureau (BBB).
Furthermore, Business Consumer Alliance's Rosland Capital review awards them a prestigious AAA rating.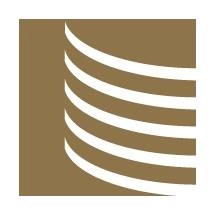 Rosland Capital
| | |
| --- | --- |
| What's offered | Gold, silver, platinum, and palladium coins, and bars, along with precious metal IRAs |
| Annual fees | $225 maintenance fee for IRAs |
| BBB rating | A+ |
| Trustpilot rating | ★★★★★ 2.6/5 |
---
Rosland Capital Products and Services
Investors looking to diversify their assets can purchase physical precious metal bars and coins directly from Rosland Capital. Additionally, the company helps consumers set up a precious metals IRA or rollover their existing retirement account into a gold or silver IRA. Rosland Capital offers the following products and services:
Precious metal IRA
Silver, gold, platinum, and palladium coins and bars
Precious Metals IRA
A precious metal IRA is a personal retirement account that holds physical gold or silver assets instead of paper-backed assets. Many investors consider precious metals a safe-haven investment because it is backed by tangible gold or silver. As a result, these accounts may enjoy more stability and less volatility than stock market investments.
Rosland Capital offers IRAs in the form of gold and silver. People can finance their IRAs in two ways. Customers can directly fund their IRAs, or they can transfer the funds to their existing retirement accounts. Thereafter, the metals are moved directly to Rosland Capital's depository in Delaware.
Silver, Gold, Palladium, and Platinum Products
Precious metal products had been considered valuable as early as the first Egyptian dynasty, and that is still true today.
Rosland Capital offers silver, gold, palladium, and platinum products. Besides offering gold, silver, platinum, and palladium bullion bars, they also have a variety of precious and rare coins. Rosland takes pride in its fast delivery within 10 days.
The company's gold coin products include rare coins from American, Canadian, and South African mints. Some Gold products offered by Rosland Capital include the South African Krugerrand, Canadian Gold Maple Leaf, American Gold Eagle, and American Gold Buffalo.
When it comes to silver, they offer many great coins like the historical Morgan Dollar, Peace Dollar, Canadian Silver Maple Leaf, and American Silver Eagle.
There are some limited-edition coins offered by Rosland Capital as well. These include Formula 1 motor racing commemorative coins, Williams Racing, the PGA Tour British Museum Masterpiece Collection, and the International Tennis Federation's Davis Cup and Fed Cup.
Rosland Capital also offers the following featured products:
One-ounce British Museum Lewis Chessmen – The Queen gold coin
One-kilogram British Museum Greek Helmet silver proof
One-kilogram British Museum Gladiator's Helmet silver proof
One-quarter-ounce British Museum Lewis Chessmen – The Warder gold coin
Two-and-a-half-ounce British Museum Lewis Chessmen –The Knight silver coin
One-kilogram British Museum Roman Gladiator's Helmet gold proof
One-kilogram British Museum Greek Helmet gold proof
One-quarter-ounce Davis Cup 2022 gold coin
Two-and-a-half-ounce British Museum Lewis Chessmen – The Queen silver coin
One-quarter-ounce Arnold Palmer gold proof
---
Rosland Capital Prices and Fees
First, let's address the elephant in the room. Rosland Capital's review is incomplete without mentioning the fact that they don't display the price or estimate for their products. This means a potential customer must speak with a representative to receive an estimate.
To set up a precious metals IRA account with Rosland Capital, you will need to invest a minimum of $10,000. The fees associated with this account include a one-time $25 setup fee and a yearly maintenance fee of $225.
| Product | Minimum Investment | One-time Fee | Annual Fee |
| --- | --- | --- | --- |
| Precious metal IRA | $10,000 | $25 | $225 |
---
Rosland Capital Pros and Cons
Pros
Rosland Capital has offices in the U.S., Hong Kong, Germany, and the UK.
$1,000 in free gold on $20,000 orders
The RMD tool calculates the required minimum distribution based on the account holder's age and keeps track of it annually to ensure the Gold IRA complies with IRS laws.
Cons
Investors will need to contact a representative from the company to calculate the costs of the physical assets.
This means that your assets will not be stored separately from others.
The minimum investment amount is $10,000 for precious metal IRAs.
---
How to Get Started with Rosland Capital
Getting started with Rosland Capital is relatively simple and straightforward. Rosland Capital reviews speak for themselves in praising the process-driven actions that allow a quick way for customers to get started.
Customers looking to buy precious metal products can head to Rosland Capital's Product Page to complete their signup form. Consumers can also call the company directly. In either case, a representative will walk you through the process.
The process of setting up a precious metal IRA account is the same. Customers can call them or fill out a simple form available on their Gold IRAs page, after which a representative will guide them through the signup process.
---
How to Invest with Rosland Capital
The representative will do a walk-through of the basics of IRAs and can help you choose which types of IRS-approved coins and bars to include in your precious metals IRA account.
First, you'll be provided with documentation by Rosland Capital, such as a Customer Agreement form. After the documentation is complete and verified by Rosland Capital, they'll finally have a representative open an account for the customer. Thereafter, the representative will discuss the options for the IRA and the coins eligible to be included in the IRA.
Next up, customers must complete the funding by transferring a retirement account or providing direct funding to Rosland Capital. Keep in mind that if you are rolling over an existing account, the transfer will need to be completed within 60 days to avoid taxes and penalties.
Rosland Capital will handle the rest. They'll have your assets moved to their depository in Delaware. Consumers can periodically check their accounts by reaching out to an account representative.
---
Rosland Capital Review, Ratings, and Complaints
Rosland Capital has mixed reviews from consumer websites. On BBB and Business Consumer Alliance, customers rave about the company. Conversely, the company's Trustpilot and TrustLink ratings could be deal-breakers.
One thing quite eminent from the Rosland Capital reviews is that the consumer experience is heavily polarized. Many of the negative reviews concern the lack of transparency the company has about its prices.
---
FAQ
Is Rosland Capital a Scam?
No, Rosland Capital is a legitimate company offering precious metals like silver, gold, platinum, and palladium. They have been highly rated by Better Business Bureau and Business Consumer Alliance, making them a trustworthy company.
How Much Money Should I Invest in Precious Metals?
Rosland Capital requires a minimum investment of $10,000 towards their precious metals IRAs. However, the exact amount you are recommended to invest can vary based on your existing retirement fund or investment goals. That's why it's always good to contact Rosland Capital's representatives. They will take your goals, current circumstances, and your portfolio into consideration when helping you open an account.
Can a Gold IRA Earn Interest or Dividends?
Unfortunately, the answer is no. Gold and other precious metal IRAs offered by Rosland Capital are not income-generating propositions. These investments are made for the rise and fall in the prices of gold. You will only be able to withdraw your profits after selling the assets.
Is There a Way to Track My Precious Metals Investments with Rosland Capital?
Yes. Customers can contact a Rosland Capital representative to check on their precious metal IRA account.
What is the Minimum Investment?
As far as precious metal IRAs are concerned, Rosland Capital requires minimum investments of $10,000. Additionally, you will be charged a one-time $25 fee and $225 annual fees thereafter.
Can You Use the Services from Any Country?
Rosland Capital is based in Los Angeles, California. They have been serving customers in the USA since 2008. However, they also provide products and services to many Asian and European countries, including the UK, Germany, Hong Kong, and Sweden.
Can the Company Deliver the Gold You Buy to Your Home?
Precious metal coins and bars can be stored at home, and many consumers rave about Rosland Capital's fast and secure shipping. However, IRA precious metals are different. These assets must be stored at a depository.
What Determines the Price of Gold?
Your gold IRA's prices vary with the price of gold. The gold price fluctuates due to the change in supply and demand. Less supply and more demand increases the price of your gold.
Although the price of gold is relatively stable and rises consistently, it may still be prone to volatility.
How Can I Convert My IRA or 401(K) Into a Gold IRA?
You can convert traditional IRAs, such as a 401(K) or Roth IRA, to a gold IRA at Rosland Capital by contacting a representative online or via phone. Rosland Capital will walk you through the setup process, and the reps may help you choose what kinds of precious metals to invest in.
---
Contact Information
---
Final Thoughts
Rosland Capital has been given some of the best ratings possible by some of the most trusted organizations in America. Also, they are available in many nations of Europe and Asia. Rosland Capital's experience and quality standards are hard to match. They specialize in gold and silver IRAs. Additionally, they have some of the finest and most exclusive precious coins. Lastly, Rosland Capital provides excellent support and assistance to help customers make the right decisions.