Investing in gold and silver through Goldco can be a great way to diversify your investment portfolio. Goldco IRA reviews are overwhelmingly positive, and they also offer several other precious metal investment options.
---
Goldco Background
Goldco is a privately held enterprise that specializes in wealth and asset protection. Also known as Goldco Direct LLC, the company was founded in 2006 and is based in Woodland Hills, California. The founder and Chief Executive Officer of Goldco is Trevor Gerszt.
Goldco specializes in helping individuals roll over their existing retirement savings accounts, such as an IRA, 401(k), and 403(b), into a Precious Metals IRA. The company also helps people invest in precious metals, such as gold and silver coins and bullion. The coins are shipped directly to your doorstep or the depository of your choice. Moreover, Goldco has a buyback program where they purchase precious physical metals from their customers. The company doesn't provide custodian or storage services but will assist their clients in setting one up through their recommended vendors.
Goldco reviews online are excellent: various trustworthy companies agree on that. They have an A+ rating from the Better Business Bureau (BBB) and a Triple-A rating from the Business Consumer Alliance (BCA). Goldco also has a five-star customer satisfaction rating on TrustLink and TrustPilot. In 2017, the company ranked 670th place in Inc 5000's list of the 5,000 fastest-growing private companies in the United States, with a growth rate of 676.77% and revenue of $89.5 million. Moreover, Goldco was announced as the winner of the Gold Stevie Award as the company of the year in 2021 at the Annual American Business Awards.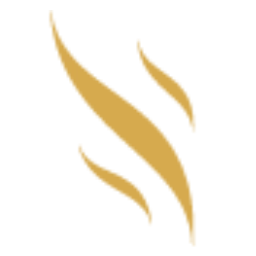 Goldco
| | |
| --- | --- |
| What's offered | Self-directed precious metals IRA; silver and gold bullion, coin, and bars; IRA planning |
| Annual fees | Depends on IRA investment amount; ranges between $175 and $225 |
| BBB rating | A+ |
| Trustpilot rating | ★★★★★ 4.8/5 |
---
Goldco Products and Services
Goldco acts as an intermediary for the buying and selling of gold and silver. They are not the custodian of a buyer's existing IRA account. Instead, the company will help buyers in completing the account application and paperwork with the custodian company. Goldco also assists customers in purchasing IRS-approved coins and bullion for their Precious Metal IRAs. They also support clients in rolling over their existing retirement accounts into a Precious Metals IRA. Goldco offers the following products and services:
Precious metal IRA
401(k) rollover
Traditional and Roth IRA planning
SEP IRA planning
SIMPLE IRA planning
Gold and silver coins and bars
Educational resources
Gold and Precious Metals IRA
A gold and precious metals IRA is an individual retirement account in which physical gold or other approved precious metals, such as silver, are held in custody. It functions as a regular IRA, but it holds physical bullion coins or bars instead of having paper assets. By investing in a precious metals IRA, you can diversify your portfolio on a tax-deferred basis. If you are unsure about which precious metals you can invest in to start your gold or silver IRA, Goldco can guide you through how to get started.
401(k) Rollover
A 401(k) rollover is when you take your existing funds out of your 401(k) account and transfer them into another tax-advantaged retirement account to make better investment choices. Goldco offers help rolling over traditional and other types of IRAs into a Precious Metals IRA and explains all the rules and requirements to ensure a smooth procedure.
Traditional and Roth IRA Planning
Roth and traditional IRA accounts are both individual retirement investments. However, the main distinction between the two accounts is the way they are taxed. Roth IRAs are pre-taxed accounts, meaning you pay taxes on the money when it is deposited into the account. However, once you withdraw the funds, there will be no taxes accrued. Traditional IRAs are not pre-taxed, and you are required to pay taxes once the funds are withdrawn. Goldco provides its clients resources that compare Roth and traditional IRAs to promote better decision-making. The company also helps customers convert their IRAs into Precious Metals IRAs.
SEP IRA Planning
Typically, SEP IRAs are relatively easy to set up and have higher annual contribution limits than standard IRAs. However, contributions to SEP IRAs are made by employers and not employees. Ultimately, the decision about whether and how much to contribute varies based on the employer's discretion. If you are unsure how a SEP IRA works and need clarification, Goldco provides all the necessary information to guide you through the right path, such as eligibility requirements and contribution limits.
SIMPLE IRA Planning
SIMPLE IRA stands for Savings Incentive Match Plan for Employees Individual Retirement Account. It is a tax-deferred employer-provided retirement plan designed for small businesses. SIMPLE IRAs have minimal paperwork and requirements, making them easy and cost-effective to set up. However, these accounts don't have high contribution limits or rollover options. Goldco gives an efficient explanation of how to open a Simple IRA.
Physical Gold and Silver Coins
Outside of precious metals IRAs, Goldco allows individuals to invest in physical gold coins and silver coins. The company has established relationships with mints worldwide. It offers almost every precious metal coin available, such as Gold and Silver American Eagle, American Bald Eagle, Maple Leaf, and many more. Upon purchase, the company can ship the physical coins into the depository of your choice or directly to your doorstep.
Educational Resources
Goldco also offers financial articles and resources to educate investors about precious metals and IRAs. Their website provides free educational resources in blogs, eBooks, videos, and a live price tracker. Their articles are tailored to beginner gold investors and offer comprehensive insight into the regulations and process of gold IRA investing. Additionally, Goldco's eBooks and videos include IRA investment guides and cover topics related to retirement planning.
---
Goldco Fees and Prices
Although Goldco doesn't advertise their fees on their website, a company representative suggested starting with a minimum investment of $25,000. When you purchase a minimum of $25,000, the company will reimburse the storage cost for a year in the form of like-value silver shipped to the account holder. The annual fee for investments worth $25,000 to $100,000 is $175. For investments above $100,000, the annual fee rises to $225. Also, for each additional $25,000 invested, the company will ship silver in the value of another year's worth of storage fees.
| Service Type | Investment Minimum | Fees |
| --- | --- | --- |
| Gold and Silver IRA | $25,000 | $175/year |
| Cash Gold and Silver Purchases | $0 | $0 |
---
Goldco Pros and Cons
Like any financial service company, Goldco has its positives and negatives. However, in this case, the advantages seem to outweigh the disadvantages.
Pros
New customers receive 10% back in silver coins
Fees waived for the first year
Up-to-date market information about precious metals on their website
Goldco reviews highlight their expertise, customer service, and trustworthiness in the precious metals industry
Cons
No custodian or storage services option
The minimum investment for a gold or silver IRA is $25,000
Prices are not mentioned on the website
---
How to Start a Goldco Precious Metals IRA
Setting up a Goldco Precious Metals IRA is quite simple. The first step is to fill out the application form online or call Goldco customer support. You will need personal identifying information to set up your account, such as a Social Security number. The second step is to fund your self-directed IRA by signing an agreement to secure your purchases. Next, Goldco will explain and help you choose which precious metals to put in your IRA. Finally, once your IRA is funded, you can purchase precious metals.
If you don't already have a precious metals custodian or storage service provider, Goldco will assist you in setting up an account with one of their recommended partners.
---
Goldco Reviews, Ratings, and Complaints
Goldco has earned an A+ rating from the Better Business Bureau (BBB) and a Triple-A rating from the Business Consumer Alliance (BCA). Moreover, Goldco has a five-star customer satisfaction rating on TrustLink and TrustPilot.
As the numerous "A" ratings and 5-star reviews show, Goldco is trusted in the precious metal IRA industry. This gives potential investors more confidence in working with Goldco and reduces doubts.
Goldco reviews are overwhelmingly positive, noting the firm's customer service, the products it provides, and the paperwork process. Meanwhile, the complaints revolve around the misunderstanding and confusion of the nature of the precious metals market and how values are calculated.
Moreover, if you didn't find what you were looking for on their website, customer support is always available to answer your questions and provide additional information. Goldco offers several methods of contacting their support team through live chat, telephone, and email.
---
FAQ
Do My Precious Metals Have to Be Bars or Can They Be Coins?
Your precious metals can be bars, coins, and bullion. However, only certain bars, coins, and bullion are IRS-approved for IRAs, which means that there are a few of them that you may not be able to take advantage of. Goldco deals with a variety of precious metals for IRAs within the IRS guidelines. To know which precious metals are IRS-approved for IRAs before investing, visit the IRS website.
Can I Choose My Own Storage Company?
Yes. Goldco recommends Self Directed IRA and Equity Institutional as custodian firms and Sterling Trust for storage. However, you are not restricted in your options and can choose your own custodian and storage companies.
What Precious Metals Does Goldco Provide?
Goldco provides precious metals in the form of gold and silver. Below, you can find the list of all the products that the company offers.
American Gold Eagle
Gold American Eagle
American Eagle Gold Proof
American Bald Eagle
American Buffalo
Australian Saltwater Crocodile
Lucky Dragon
Maple Leaf
Freedom
Freedom and Hope
British Lunar Series
Military Guinea
Gold bar
Company offers.
American Eagle
American Eagle Proof
Australian Saltwater Crocodile
American Bald Eagle
World War I
WWII Victory
Lucky Dragon Coin
Maple Leaf Coin
British Lunar Series
20th Anniversary Britannia
Military Guinea
Silver bar
How Long Does It Take to Rollover a Traditional IRA Into a Gold IRA?
If you are interested in rolling over your traditional IRA into a gold IRA, the process typically takes around two weeks. However, this may vary by case because each application is different. Consider speaking to a Goldco customer representative to determine the duration of your case.
Can I Keep My Precious Metals at Home?
No. The IRS forbids keeping your precious IRA metals at home. Instead, the metals must be held by an approved non-bank trustee or a bank within IRS guidelines. This is done to restrict access to precious metals and ensure deposit and disbursement laws are followed.
When Will I Be Eligible for My Goldco Gold IRA?
According to IRS regulations, investors can take advantage of their Gold IRA at 59 and a half.
Are the Precious Metal's Value Guaranteed?
Like all investments, the value of precious metals is not guaranteed. It can rise or fall based on a variety of market influences. However, the value of precious metals tends to stay relatively stable over time.
What is Goldco?
Goldco is a precious metal investment firm that specializes in gold and silver IRAs. They offer a range of products and services:
Precious metal IRA
401(k) rollover
Traditional and Roth IRA planning
SEP IRA planning
SIMPLE IRA planning
Gold and silver coins and bars
Educational resources
The company was founded in 2006 by Trevor Gerszt and is located in Woodland Hills, California.
Is Goldco Legit?
Yes, Goldco is a reputable company that has been in business for more than a decade and has consistently received positive reviews from satisfied customers. It is a member of several industry organizations, such as the Industry Council for Tangible Assets, which demonstrates its commitment to customer protection. Therefore, Goldco is certainly not a scam.
---
Contact Information
---
Final Thoughts
Goldco sports numerous positive reviews for their precious physical metal and IRA investment options. However, despite their buyback program and fee waivers, Goldco requires a high minimum investment and they do not offer on-site custodian or storage services. Nevertheless, the company is geared towards beginner investors and offers many educational resources to guide consumers through the investment process