Lear Capital is a precious metals company founded in 1997 that helps people invest in gold, silver, and other precious metals.
They can help you diversify your portfolio while also offering expert advice on investing your money.
However, the company filed for Chapter 11 Bankruptcy relief in the United States Bankruptcy Court for the District of Delaware and is now operating under court supervision. Nonetheless, if you wish to know more about this company, we created a comprehensible Lear Capital review to help you make an informed decision.
---
Lear Capital Info & Background
Lear Capital is a well-known precious metal investment company established in 1997. It was founded by its current Chairman, Kevin DeMeritt, a financial analyst.
The company offers a wide selection of precious metal coins and bullion products, as well as precious metal IRA accounts. The company also partners with a top-tier self-directed IRA custodian, STRATA Trust Company.
The precious metals purchased by clients from the company are stored in the Delaware Depository, fully insured by Lloyd's of London. The Delaware Depository also offers several international vault storage options, including Toronto, Canada, and Zurich, Switzerland.
The company has also gone through the process of becoming a licensed Professional Coin Grading Service (PCGS) Authorized Dealer. They also follow the Numismatic Guaranty Company (NCG) and National Coin and Bullion Association standards.
However, in 2022, Lear Capital faced legal scrutiny, which led to a Chapter 11 bankruptcy filing. The City of Los Angeles and the State of New York sued the company for allegedly misleading elderly customers about their fees.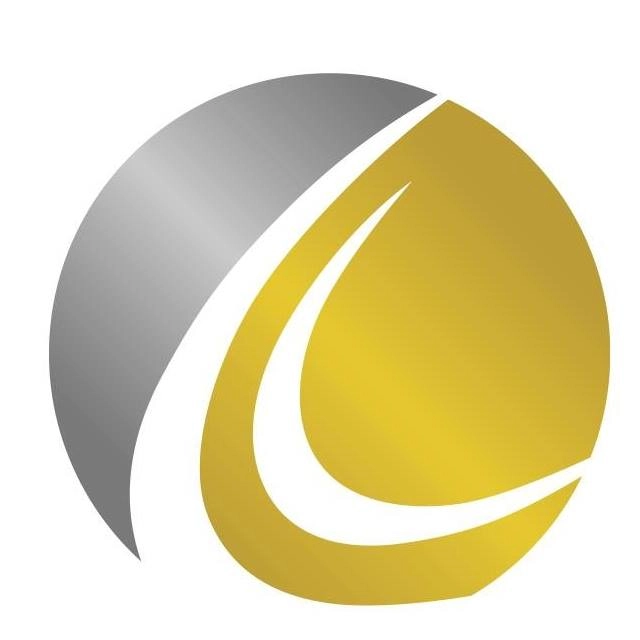 Lear Capital
| | |
| --- | --- |
| What's offered | Lear Capital offers a selection of popular gold and silver IRA-eligible coins |
| Annual fees | Depends on the IRA investment amount; ranges between $180 and $225 |
| BBB rating | B |
| Trustpilot rating | ★★★★★ 4.9/5 |
---
Lear Capital Product and Service Offerings
Lear Capital offers a wide selection of precious metals that investors can invest in. Lear Capital offers the following products and services:
Precious metal IRA
Silver coins and bars
Gold coins and bars
Precious Metal IRA
Lear Capital offers precious metals IRAs that include IRS-approved gold and silver assets. Precious metals IRAs are retirement accounts where precious metals are held in custody. It's the same as a regular IRA, but the difference is that it contains precious physical metals rather than paper assets.
Lear Capitals helps investors purchase and store precious metals in their accounts. If you want to invest, all you need to do is contribute cash to your precious metals IRA and inform Lear Capital of the metals you wish to purchase. Since you will enjoy tax benefits from the IRA, you will be restricted from accessing the funds until your retirement.
Once you are ready to withdraw from the account, Lear Capital will handle the sale of the metal and then send the cash to your address. If you are unsure which precious metal to buy, Lear Capital can also present you with up-to-date data to aid in your decision-making.
Silver and Gold Products
Aside from precious metal IRAs, Lear Capital also allows investors to invest in physical gold and silver coins. The company offers physical coins and bars from the American, French, Austrian, South African, and Canadian mints.
Lear Capital has a generous spread of products, including
Gold
Ten-ounce bar
Australian Kangaroo coin
American Eagle coin
Canadian Maple Leaf coin
Austrian Philharmonic coin
One-ounce South African Krugerrand coin
Silver
American Eagle coin
American Morgan Dollar
Ten-ounce bar
---
Lear Capital Costs
Lear Capital charges an annual fee of $180 for shipping, storage, insurance, quarterly financial statements, and 24/7 online access to accounts. Lear Capital also has a minimum investment amount of $25,000.
If you purchase a minimum amount, the company will reimburse the storage fee in silver, whose value is the same as the storage fee. For investments above $100,000, the annual fee is worth $225. However, that fee is not as high as it seems because every $25,000 additional investment is rewarded with silver in the value of a year's worth of storage costs.
| Product | Investment Amount | Annual Fee |
| --- | --- | --- |
| Precious metals IRA | $25,000 | $180 |
| Gold and silver coins and bars | $0 | $0 |
---
Lear Capital Pros and Cons
Like any other company, there are a couple of pros and cons to consider when investing in Lear Capital.
Pros
Lear Capital doesn't charge for rolling over traditional IRAs into precious metal IRAs
The company offers buying, storage, and selling options
Lear Capital offers a library of resources regarding precious metal investing
Despite the company's legal troubles, they maintain several high ratings on many consumer reporting sites
Cons
Lear Capital only offers gold and silver products
Long IRA Transfer Process and Deliveries
If you plan on rolling over your traditional IRA to a gold IRA, the transfer process takes five to 30 business days, which is longer than the standard time. It's the same way with a 401(k) rollover, which can take more than 30 business days to process. Additionally, deliveries can take up to 14 days
Credit Cards Are Not Accepted
One of the downsides with Lear Capital is that they don't allow transactions using credit cards
If you plan to invest a small amount, you may incur more fees
The state of New York and the city of Los Angeles sued Lear Capital for allegedly misleading elderly customers about their fees
The company declared Chapter 11 bankruptcy in 2022
---
How to Open an Account
To open an account at Lear Capital, you can begin by completing a request form on their website or calling a representative directly. If you complete the online form, a company rep will reach out to you to complete the account setup process. Usually, the company will create your account in less than 24 hours.
If you already have an existing IRA and wish to move your money to your current account, then Lear Capital will contact your current IRA custodian to organize a rollover. A typical rollover process takes five business days.
You can choose among the selection of precious metals on the website. Afterward, the company will handle your order fulfillment and send the precious metals to the Delaware Depository.
---
Lear Capital Metals Review, Ratings, and Complaints
Before investing in precious metals, you need to ensure that you are working with a legitimate and trustworthy company.
Many of Lear Capital's consumer reviews are positive. However, the company does also have some negative reviews that are worth mentioning.
For instance, some consumers have complained about the high fees for the products and maintaining the accounts. In addition, the company faced legal scrutiny for allegedly misleading elderly customers about their fees. This led the company to file a Chapter 11 bankruptcy filing and is now operating under court supervision.
---
FAQ
Where Does Lear Capital Store My Precious Metals?
Lear Capital partners with the Delaware Depository to store your precious metals. These metals are also fully insured by Lloyds of London. The insurance policy covering the investments includes theft, flood, fire, and other natural calamities.
Can I See How My Precious Metal Investments Are Performing?
With Lear Capital, you can access your portfolio's performance through their online account portal. On the online portal, you can check the value of your precious metals based on real-time prices. Lear Capital will also send you quarterly statements.
How Can I Withdraw From My Account?
If you open an IRA account, you cannot withdraw from it until you reach retirement age. Once you reach retirement age, Lear Capital offers you two withdrawal options:
Sell your precious metals – Lear Capital will initiate the sale of your metals and send the money to the bank of your choice.
Deliver your precious metals – If you choose to keep or sell on your own, Lear Capital will ship the metals to your home. Kindly note that your metals are insured and secured.
Is Lear Capital Legit?
Lear Capital offers precious metal IRAs, bullions, and numismatic coins. Aside from diversifying your portfolio, Lear Capital can provide you with market insights, investment advice, and resources to help you become a better investor.
However, lawsuits and filing for bankruptcy have made some customers suspicious of using their services. While the terms of the bankruptcy filing allow the company to continue operating under court supervision, make sure to consult a financial advisor before investing with the company.
Which Coins Are IRA-Eligible?
If you wonder which coins are IRA-eligible, Lear Capital has a complete list on its website. Gold bullion must be 99.5% pure, and silver bullion must be 99.9% pure to qualify as IRA-eligible precious metals.
How Can I Track the Performance of My Lear Capital Portfolio?
Lear Capital allows you to access the online portal to check your portfolio. They also send quarterly statements directly to your address.
Can I Make Contributions to My Lear Capital Account?
Yes, you can make contributions directly to your precious metals IRA account. You can also create a schedule so your contributions are automatically credited.
---
Contact Information
---
Final Thoughts
Although Lear Capital has been in business for over two decades with more than $2 billion in trusted transactions and A+ Ratings from trusted agencies, the company's legal trouble and bankruptcy filing are concerning. As a result, prospective investors may want to wait for the dust to settle or invest with a different company to diversify their portfolio.